Monthly Membership Options

Child (0-19)
with adult $30
without adult $45




Families (up to 2 adults, up to 4 children (0-19)

Enrollment Fees:
Child/Single Adult/Employees $85
Family $135
Included in Membership:
-Up to 5 visits per month (office or technology visits)*
-Same day and next day appointment scheduling (after onboarding is completed)
-Prevention and treatment of acute/chronic conditions by treating the whole person
-Annual physical exam and recommended screening labs
– LGBTQ Health
-Sports physicals
-CDL physicals
-Expand access to Dr. Manire
-EKG
-Ambulatory Blood Pressure Testing
-Spirometry and exhaled nitric oxide testing
-Skin biopsy (punch, shave, and excision)
-Skin tag removal
-Cryotherapy
-Simple laceration repair
-Trigger point injections
-Dry needling
-Steroid joint injections
-Prolotherapy
–Extracorporeal Pulse Wave Therapy (EPWT)
-Osteopathic Manipulative Treatment (OMT) all techniques including myofascial release and stretch therapy
-Ultrasound Therapy and/or eStim (TENS)
-Iontophoresis
-Phonophoresis
-Acupuncture/Acupressure
-In grown toe nail removal
-Incision and debridement
-Ear wax removal
-Foreign body removal
-Continuous Glucose Monitoring Testing
-Rapid flu test
-Rapid strep test
-Rapid mononucleosis test
-Urinary analysis
*There will be an additional fee for more than 5 visits in a month.
Available to Members Only (Cost Not Included in Monthly Membership Fee)
– Weight Loss Treatments
-COVID 19 Neutralizing Antibody Panel (Provista Diagnostics cPass test)
-Wholesale diagnostic labs
-Wholesale imaging
-Whole sale generic medication (in office)
-Pathology cost associated with skin biopsies and PAP smears
-Allergy test skin testing and sublingual immunotherapy (SLIT) aka allergy drops
-Home and work place visit negotiated for an additional fee
-In-office x-rays and ultrasounds
-Pharmacogenomic testing
-Genetic Testing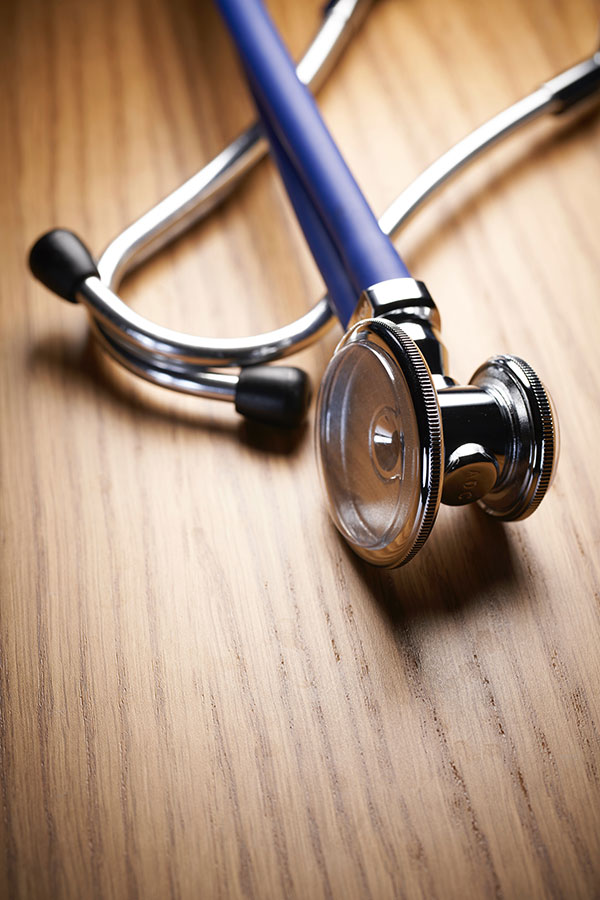 Service Fees for Non-Members of Our Family Direct Primary Care*
*Prices Subject to change
General Services
Office Visit – $85. 00 for 30 minutes (minimum) second priority in scheduling
Complete Physical Exam and Recommended Screening Labs $285.00
Commercial Driver's License Exam Initial Visit $75.00; Follow Up Visit $45.00
School Physicals $45.00
Sports Physicals (pediatric) $35.00; (adult) $60.00
Cardiovascular and Pulmonary Tests
Ambulatory Blood Pressure Monitoring $175.00 (deposit required)
EKG $45.00
Niox (Nitrogen Oxide) Test for Asthma $85.00
Pulmonary Function Test (with bronchodilator) $100.00
Diabetes Testing
Continuous Glucose Monitoring for 10 days $250.00 (deposit required)
Hearing & Vision
Audiogram (screening test) $75.00
Vision Test (simple) $55.00
Minor Skin, Ear, and Toe Procedures
Skin Biopsy (shave, punch, excision) $50.00 per area (does not include pathology)
Skin Cryotherapy $50.00 per area
Skin Tag Removal $50.00 (1-5); $75.00 (6-10), $100.00 (11-15), (more than 15 priced per person)
Incision and Drainage (simple) $100.00 per area
Laceration Repair (simple) $85.00 per area
Ear Wax Removal (both ears) (simple) $20.00; (complex) $ 35.00
Ingrown Toenail Removal $85.00 per toe
Musculoskeletal Treatments
Acupuncture/Acupressure $85.00 per area
Athletic Taping $45.00 per area
Dry Needling $85.00 per area
Extracorporeal Pulse Wave Therapy (EPWT) click here for pricing information.
Osteopathic Manipulation Treatment (includes fascial therapy, soft tissue release) $85.00 per 30 minutes
Prolotherapy (traditional dextrose, lidocaine, Vitamin B12) $65.00 per session per area
Steroid Joint Injections $65.00 per joint
Trigger Point Injections $65.00 per area
Ultrasound Therapy and/or eStim (TENS) $85.00
Iontophoresis or Phonophoresis $100
Labs
Rapid Flu, Strep, or Mono Test $20.00/$15.00/$25.00
Throat Culture $15.00
Urine Test (simple) $5.00
Any Lab or Imaging Service can be quoted
Extracorporeal Pulse Wave Therapy (EPWT)  pricing information.
Eligible for FSA/HSA/HRA coverage
Commit to the initial exam, 3 weekly sessions per area to be treated, and follow up exam

May be paid up front or as you go
If severe negative side effects commitment cancelled

Initial assessment includes clinical exam and Point of Care Ultrasound (POCUS)
EPWT per session per 1st treatment area
EPWT per session per additional treatment area at the same time as 1st treatment area
Reassessment 4-6 weeks after the last treatment
Additional EPWT Treatments per area
Office Hours
Monday 9AM-5PM
Tuesday 9AM-5PM
Wednesday 9AM-5PM
Thursday 9AM-5PM
Friday 9AM-1PM
Closed Saturday & Sunday